Graze Online Content
The graze blog


When I first joined graze in 2014, I was miffed that the brand had no online content. Between our expertise on health and food and the sheer amount of interesting stories we had to tell about our snacks, there was a wealth of knowledge we could be sharing with our grazers.

So, despite the Head of Comms telling me it wasn't worth it, I started a graze blog on tumblr, posting recipes, infographics and health tips which quickly gained traction in the online healthy food community.




The overall look and feel of the page - the vibrancy, colour and playfulness - were used as inspiration to improve the main graze website and ecommerce platform, which seemed dull and functional by comparison.

After witnessing the success of the graze blog, online content became one of the key strategies as a business. I worked alongside the tech team to move the blog from tumblr to contentful, designing key features and customizing the layouts so the blog could live in the main nav of the graze website between the shop and the about pages.





Once the blog moved onto graze.com, the content could be used in direct to consumer comms, including website pages, CRM emails and social media. In fact, customers who visited the blog were 30% more likely to purchase from the website!

Subscription homepage:

Product category page footer:
Product page footer:
CRM email footer:
---
Photoshoots


Running the graze blog often meant I had to concept, brief in and art direct photoshoots. Here are some of my favourite shoots that I worked on: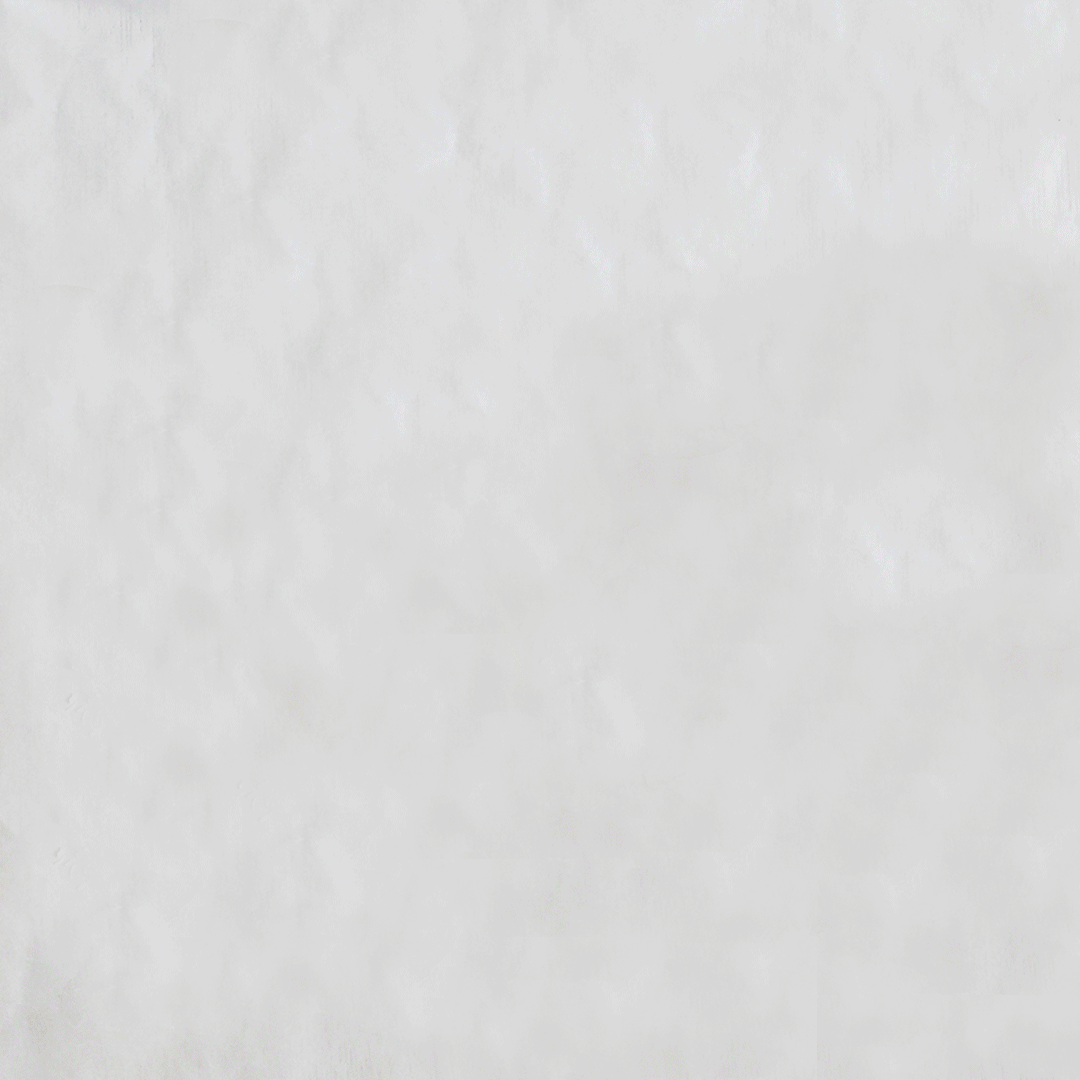 In 2017 we came Highly Commended in the UK Blog Awards, followed by Business Winner in 2018!
---
Video Content


With the graze blog taking off, the door was opening to online content. We experimented with a small recipe video tying in to Wimbledon.



After posting on facebook this video it gathered 99k views organically. This seemed like a success - so we began our love affair with video content.

When we launched our new range of supersnacks we created more content than we ever had before, including a series of recipes using superfood ingredients. The most popular was a raw acai berry cheesecake which amassed 299k views.



As part of the supersnacks campaign we used a new trending superfood ingredient, baobab, to sell the range into press. (Read the Mail Online article here)



Our next series was styled around more indulgent foods made healthy, perfect for autumn. We started with a vegan brownie recipe, which was immediately popular with 271k views.



Followed closely by a video on mug cakes, a trend that we loved and jumped on hungrily. This is our most popular video to date with 443k views, 600 shares and a reach of 1 million.



The next step was to move on from recipes and experiment with a longer format - could we show off our health expertise?

The challenge as I saw it was to find a way of communicating health in a way that stayed engaging. I spoke with a few youtube fans to find out what their favourite informative videos were, and a common theme was animated diagrams. Illustration is a key part of the way graze communicates, so this idea slotted in with our mission nicely.



This video lived at the top of a landing page heroing protein and graze protein snacks. The page as a whole boosted revenue by 30% in one week and the video managed to keep viewers watching until an average of 1:55.

You can see even more video content over on the graze YouTube (I was involved in everything except for the Simon Rogan videos).


CREDITS

Senior Copywriter: Sophie Lain
Social Media Manager: Nick Cary
Nutritionist: Jess Dyer
Illustrator: Julia Scheele
Videographer: Alex Hyndman
Photographer: Justin De Souza
Web Developers: Lee Jordan, James Weaver, Razel Villaneuva
Recipe Creators: Holly Beaton and Bobby Ashman
Creative Director: Tom Newton


---
Twitter


The graze twitter account is mainly used for Customer Service to talk to grazers and answer their questions.

As a playful brand, we can afford to get involved in trending conversations and should be making people laugh. Twitter is the perfect platform to do this.

Check out the graze twitter (although you'll have to scroll back a few years) or click through the slide show below.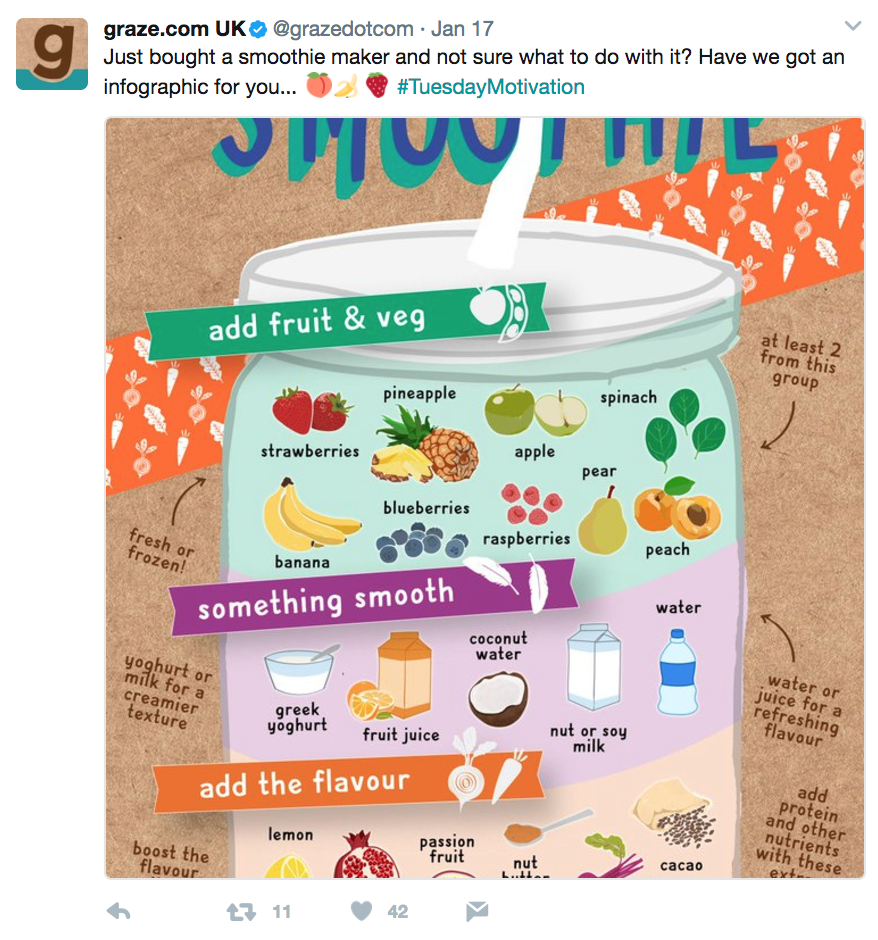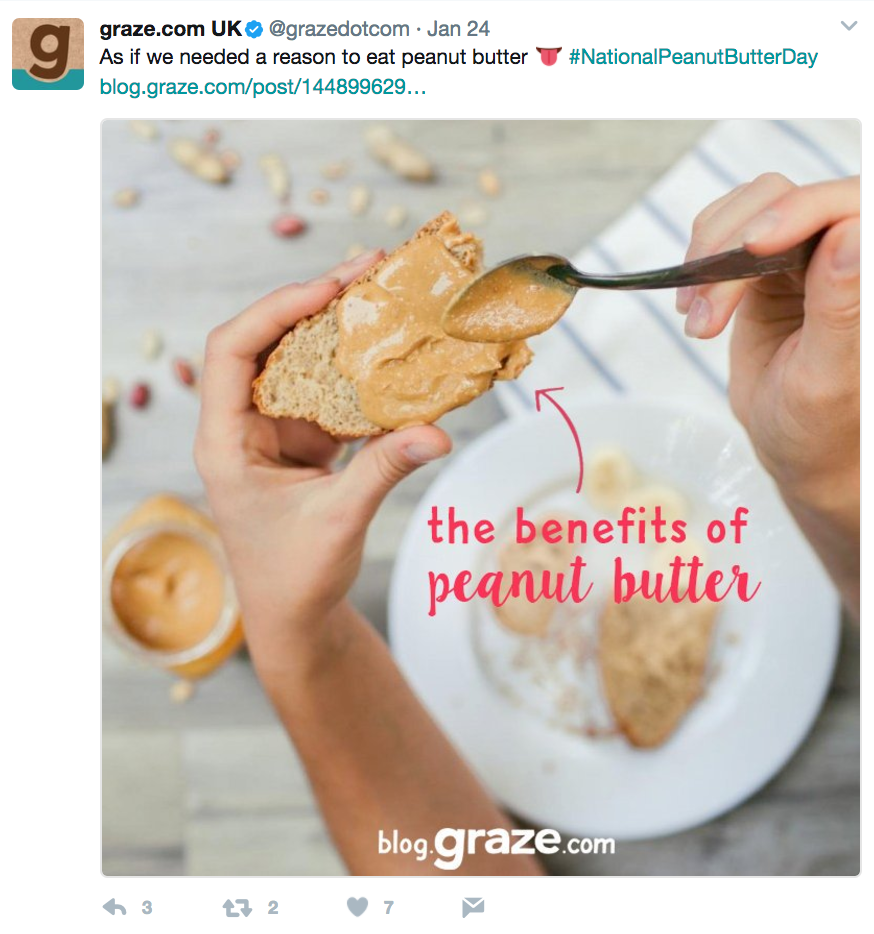 CREDITS
Copywriter: Sophie Lain
Social Media Manager: Nick Cary
Illustrator: Mairi Hughes
Photographer: Tom Gyr
Creative Director: Tom Newton